Criminal Defense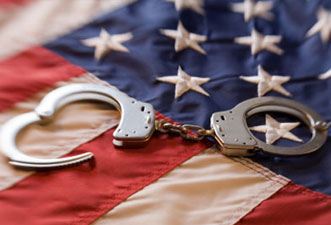 Criminal Court is a frightening experience. The legal system is complex and confusing and one should never face a criminal charge without a criminal defense lawyer to protect their rights. Even a conviction on a minor offense can have a devastating effect on your life.
I have over 20 years experience in the defense of criminal cases, and this experience is drawn upon for every client served. My office carefully and thoroughly prepares each case for the defense, no matter how serious the charge may be. This preparation often results in discovering strong defense opportunities that can be exploited in defense of your case. In many criminal cases, an aggressive approach is required in order to increase the possibility of a good outcome, which could lead to the dismissal of criminal charges or a negotiated settlement by which you are able to maintain a clean criminal record. .
My office is able to assist clients charged with virtually any type of misdemeanor or felony criminal offense, whether in state or federal court. I also handle cases involving alleged probation violations, and protect those facing bench warrants or arrest warrants. In addition, my office can offer knowledgeable representation through the expungement process for those wishing to clear their criminal records.
You may be facing false allegations of domestic violence, may have been arrested for DUI or drug possession, or may be under investigation for fraud or a similar white collar crime. No matter the circumstances of your case, my office has the knowledge and resources necessary to properly address the charges against you. My areas of representation include, but are not limited to, the following:
Felony Offenses State and Federal
Violent Offenses
Drug Crimes
Theft
Robbery
Weapons Charges
Sex Crimes
Misdemeanor Offenses State and Federal
DUI
Traffic Offenses
Shoplifting
Domestic Violence and Assault Charges
Bench Warrants
Probation Violations
Expungements