Family Law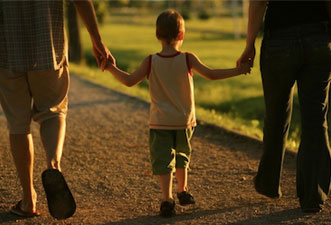 Affordable, High Quality Family Law Representation

Jagow Law Office is committed to providing quality legal services that minimize the financial and emotional burdens of the legal process for family law clients in the Twin Cities metro area.
Picking the Right Lawyer is the First Step in Winning Your Case

I take great pride in the personal attention that I give to every aspect of each client's case, including anything from divorce negotiations to child custody litigation. Clients benefit from my extensive experience in Minnesota family law and dedication to seeking the most cost-effective method for achieving their goals. In addition to my litigation experience, I have also been involved in many other aspects of family law, including acting as a custody evaluator, parenting consultant, visitation expediter, and Court-appointed attorney in paternity actions.
My belief is that clients expect and deserve the personalized attention and expertise they get in having me handle every aspect of their case, from start to finish, in court and out of court. Unlike other law firms, clients are not passed down to inexperienced associates after they hire me. My clients have the peace of mind from knowing they have me, along with my 20+ years of experience fighting for them. Negotiation is often the first step in resolving a family law dispute. Mediation and collaborative law can also be used to reach divorce, property division, and child custody agreements. If these options fail, be assured that I will be prepared to effectively assert your rights in Court. For compassionate and result-driven family law advocacy in all family legal matters, contact my Burnsville law office for an initial FREE initial consultation when you need assistance with:.
Divorce, whether through divorce litigation or mediation or collaborative law
Division of marital assets, including large asset cases
Child custody and visitation, preparation of custody agreements and revisions in move-away situations
Child support orders, enforcement of orders for parents who are owed back child support, and defense in cases of child support arrears or unfair enforcement actions
Spousal support (alimony)
Modification of custody or support orders
Domestic violence and restraining orders in cases of spousal abuse or child abuse
I am dedicated to protecting your family, assets, and future and helping you successfully navigate through some of the most significant challenges you may face in your lifetime.